Byron Bay Accommodation Search
For Cheap, Luxury or Discount Hotels around Byron Bay
Best Accommodation in and around the town of Byron Bay
Byron Bay is a beautiful coastal town located in the northern part of New South Wales, Australia. It is known for its stunning beaches, crystal clear waters and bustling nightlife. The town offers a wide range of accommodation options for visitors who want to spend some quality time here. The following are some of the best accommodation options in and around the town of Byron Bay.
1. The Byron at Byron Resort and Spa
Located in the heart of Byron Bay, The Byron at Byron Resort and Spa is an impressive resort that offers luxurious accommodation facilities. The resort is set on 45 acres of lush tropical rainforest and offers 91 spacious suites, each with a private balcony or verandah. The resort has a state-of-the-art spa, a wellness centre, a gym and a restaurant that serves some of the finest local and international cuisine.
2. Rae's on Wategos
Rae's on Wategos is an elegant boutique hotel nestled on the exclusive Wategos Beach. It is an idyllic retreat that offers stunning views of the Pacific Ocean and is perfect for those looking for a romantic getaway. The hotel has just seven rooms, each beautifully decorated with antiques and artworks. The hotel also has an open-air restaurant that serves delicious modern Australian cuisine.
3. The Beach Shack
Located just a few metres from Main Beach, The Beach Shack is a relaxed and funky hostel that provides comfortable and affordable accommodation for backpackers and budget travellers. The hostel has a range of rooms, from private doubles to shared dorms, and features a large communal lounge, a fully equipped kitchen and a BBQ area.
4. The Byron Bay Hotel and Apartments
The Byron Bay Hotel and Apartments is a modern and stylish hotel located in the heart of the town. The hotel has 43 well-appointed rooms, each equipped with all the necessary amenities. The hotel also has a restaurant and bar that serve delicious food and drinks, and a rooftop pool that offers panoramic views of Byron Bay.
5. Elements of Byron
Elements of Byron is a stunning beachfront resort that offers a range of accommodation options, from luxurious villas to stylish studios. The resort is set on over 50 acres of pristine bushland and features a private beach, a state-of-the-art spa, a fitness centre, a restaurant and a bar. The resort also offers a range of activities and experiences, including yoga classes, cooking classes and surfing lessons.
Byron Bay offers a diverse range of accommodation options that cater to all budgets and preferences. Whether you are looking for a luxurious resort, a romantic boutique hotel, a relaxed hostel or a modern hotel, you are sure to find something that suits your needs in this beautiful coastal town.
This is the worlds leading discount accommodation cross search engine

save up to 80%


This is the same set of services most travel agents use, Free to bookmark and share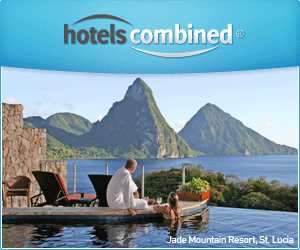 This is the site for Byron Bay New South Wales . Are you searching in the right Australian Region?
MOVE PORTAL